Some Toshiba TVs support Bluetooth technology – please refer to the specification section of the model you are interested in.
Pairing is required before using the Bluetooth devices with the TV. You should do the following to pair your device:
1. Set the device to pairing mode
2. Start device discovery on the TV
For audio devices you should use the Audio Link option via the following menu options on the TV: System > Sound Menu. For remote controllers, use the following: System > Options > More > Smart Remote. Select the menu option on your remote, and press 'OK' to open the related menu.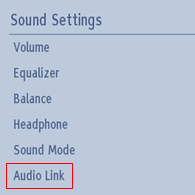 Using this menu you can discover and pair devices that use Bluetooth wireless technology, and start to use them with the TV. Follow the on-screen instructions, and then start the device discovery. A list of available Bluetooth devices will be displayed. Select the device you want to connect from the list, and press the OK button to pair the device.
If 'Device connected' message is displayed, then the pairing was successful. If the connection fails, retry.
Remember to unpair or switch off any other connected audio device before trying to connect a new Bluetooth product.